Whether you are heading off on a gap year, packing light for a couple of weeks' summer break, or getting stuck into the culture of a country for the foreseeable, there is one thing we all have in common: the smartphone – and thus finding the best travel apps for travellers! 
Here's what is on my phone to help me explore the world this year – my personal selection of the best travel apps in 2022 – covering everything from flights to money exchange and even stargazing.
Even better, many of these are also the best free travel apps – even more money for spending on travel!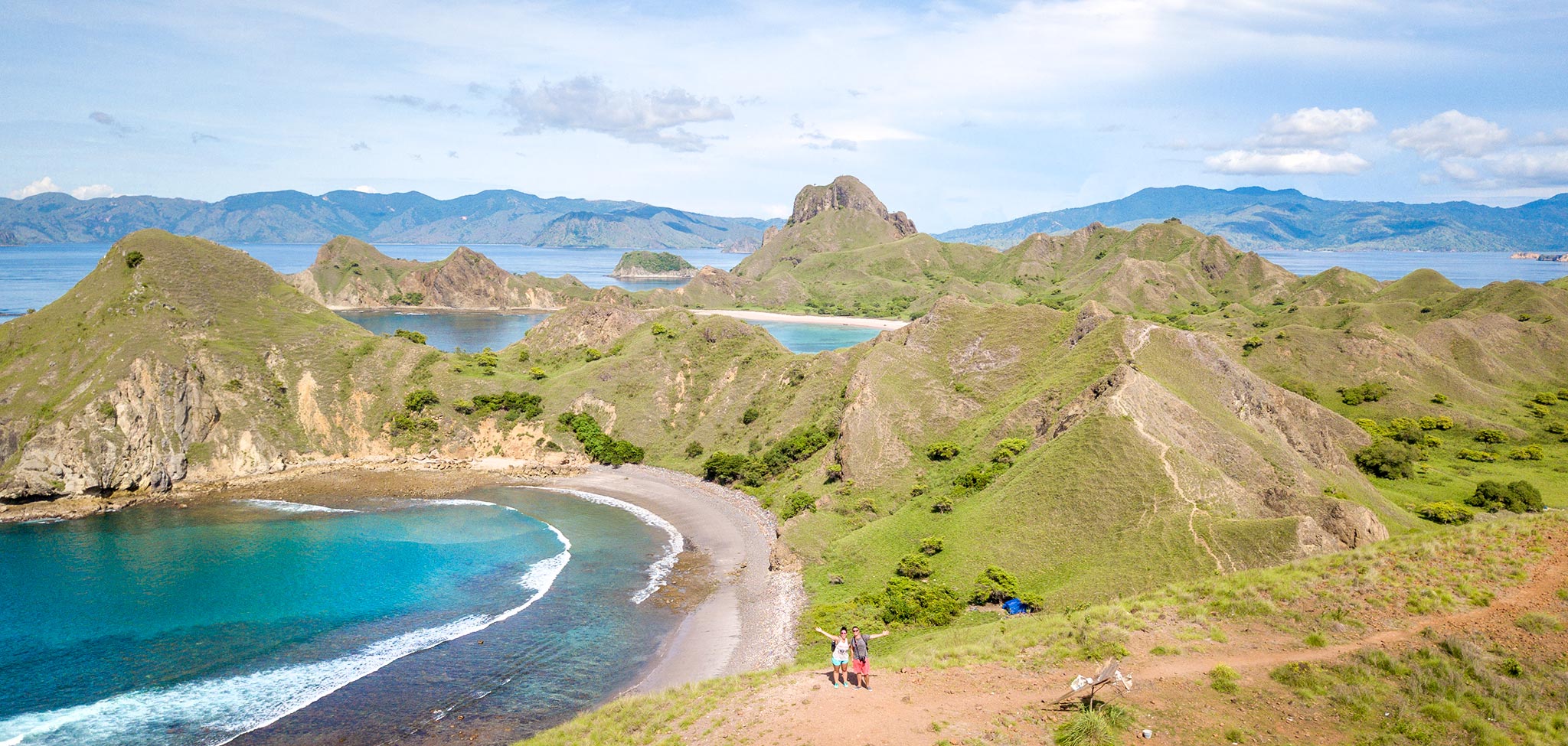 1. Flight delay app: Colibra
If you've ever dealt with trying to claim for a delayed flight under regulations, you'll know it's not always a straightforward process. While there are various rights across the world in place for this, sometimes it can be a drawn-out and even unsuccessful process.
Colibra takes a different approach, and pays out compensation within 24-hours, for delays of over one hour due to any reason – strike, weather etc.
While the compensation through Colibra isn't as high as doing it yourself, the model works by downloading the app (link below) and registering your flight before take-off. Essentially, if you experience a delay, you assign the legal right for Colibra to make the full claim, but regardless of if they are successful or not, you receive a payout within 24-hours. Essentially, the funds come from those who have been delayed for over 3 hours, and get compensation via EU rules, taking a lower share of their cut from Colibra's claim, so those with shorter delays can also make a claim.
As of November 2021, they have also added a flight booking feature called "Fly Now, Pay If Okay" which allows you to book flights, and pay after flying – thus, if there is a delay by 3 hours or more you don't pay anything. You can read more about how this works on their website. Let's see if they become one of the best flight booking apps as they expand this feature.
Download Here iPhone & Android
2. Covid planning app: Atlys
I'm always a bit wary of apps providing COVID travel details because, well, restrictions can always change so quickly so it's always important to double-check directly with the government sources and websites of where you are travelling. That said, Atlys seems to be one of the most detailed and regularly updated. Given the times we are living in, this might end up being one of the best travel apps of 2022!
Not only does Atlys provide these details for checking about any travel restrictions, but the main bulk of the app is also to make acquiring visas and travel documentation much easier – especially for travellers based in the USA. You enter where you are travelling from, and where you are going, and it will tell you all and any documentation or visas you may need. You can then apply through the app's simplified interface, using the details already saved to your account. Although there is a charge associated, it can be very handy to speed up the process if you are travelling often.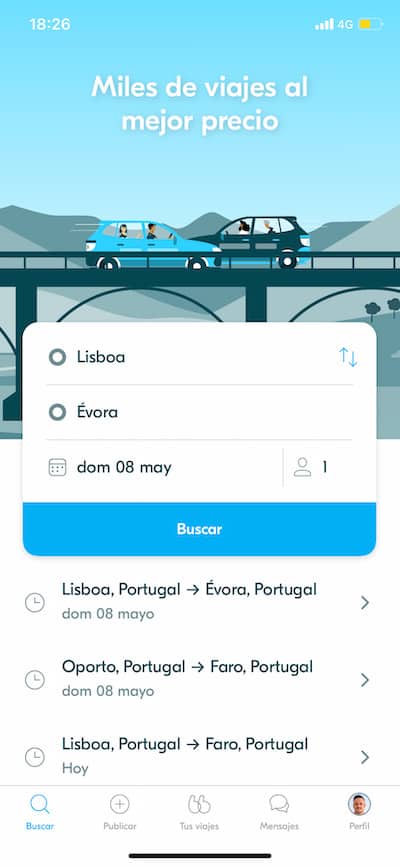 Best travel apps for documenting and inspiring your trip
While we all know and love(d) Instagram and the like for sharing our best moments, here are some great travel apps in 2020 you can use to document your trips.
So, if you have become as fed up with Instagram as I have, then you might be seeking a photo-focused app to document your travels and inspire your future trips, and Framey does exactly that!
No more endlessly scrolling through random reels, Framey's feed is the perfect place to share your photos, with specific locations, and find inspiration from your friends or travel ambassadors/creators. The search function also works great, so you can scan your next travel destination and find quick, bite-sized information underneath fantastic visuals, or scroll through 'collections' bringing together everything in one place.
While travelling, it's also a great app to find your way to key sights and great photo points around your location, thanks to the inbuilt map feature which pins photos on an easy-to-use road map. Both during and before your trip, you can easily save your favourite finds to your own collections, so you don't miss or forget that perfect spot! 
4. Visited App
iPhone | Android
Simple and easy to use, VisitedApp is a handy way for country counters to keep track of everywhere they have been. Simple add in your visited destinations and you can see them both on a list view, or a highlighted map.
The inspiration section, which works a little like Tinder where you swipe left or right depending on if you want to add it to your 'wish list' is a nice feature as it doesn't just focus on countries as a whole, but also cities, national parks, and regions – with nice photos for inspiration – so you can use it both for documenting where you have been but also where you still want to go.
There are also specific categories for various types of travel, such as Art Museums and Wonders of the World, so you can keep adding to your lists of visited places and want to visit. The paid pro version allows you to record the places you have visited in even more detail, such as specific cities or regions.
Best travel apps for languages
Learning the local lingo in some places is a godsend, and in others just polite. Here are some great apps to help you communicate with new friends abroad. I delve into this more in-depth in my best language apps article, and also my learning Spanish online suggestions.
I have been hooked on this app for a long time, and no surprise it won the 'Apple iPhone App of the Year'.
Why so good? I like the fact it is more like a course in the palm of your hand than a list of jumbled words. It uses repetition and reviewing to make sure you have grasped it and mixes audio learning with visual prompts. As someone with Dyslexia and a Visual Sequencing problem, I find all these mixed learning methods really useful.
You aren't going to become fluent here, but you will have more than enough to get by. They also have a relatively wide range of languages.
I seem to go through phases with different language apps, dropping in and out when travelling, but now, having moved to Portugal, I'm using language apps not just for a short trip, but to support myself learning a brand new language, Portuguese.
Drops is a relatively new language app, and my favourite thing about it is the different mediums it uses to support learning words. You get both written and audio words, but also visual graphics to help support the learning, which is ideal if like me you are more of a visual learner. You also have complete control over the words that you go through this process with, so if you are already confident with certain words, you can tick them off and they won't show up in the lesson format.
I have been using the premium paid version of Drops, as I'm quite committed to learning Portuguese obviously, and so far it seems worth the investment. I certainly am learning full sentences rather than just words, which is awesome, and hopefully, it will have laid down enough of the basics when I start my in-person language classes, I can come in at a higher level. Lessons can be digested in as little as five minutes, and another thing I love about Drops is their commitment to lesser-known languages, and preserving traditional and regional dialects, as they expand.
HiNative is only available as an App through Apple however Android and desktop users can access it online. It is very different from your usual Read, Listen and Learn approach however I do love the interactive aspect of it as you are conversing with native language speakers a lot of the time.
The bonus to me of this app is I am awful at pronunciation, as well as asking how to say certain things you can record your voice to get feedback as to if what you are saying sounds like the real deal. Hello no more embarrassing moments in shops of talking complete gibberish, you can keep your blushing behind the phone screen!
I also love that you can interact with natives about their culture or in fact anything to get direct answers before you arrive.
It does have a subscription fee for premium access, and the downside of it is that only those who have paid for it can listen to your voice recordings, so, you are reliant that someone has!
8. Google Translate
iPhone | Android
Ok, so it might not be teaching you a language, but it is undoubtedly my personal go-to of the best free travel apps for how much it can do!
If I see words, I don't understand but want to learn it as simple as pointing the camera at the text and getting a translation. Not sure what's on the menu, type it in. Need to get a sentence out to a local that you really don't know. Let it speak out loud for you. Literally, the best thing since sliced bread!
Best travel apps for bookings
One of the best and newest accommodation search engines, CozyCozy, both have an app and a website. I particularly like that it searches not just hotel booking websites but also the likes of Airbnb and VRBO, so you don't need to run different searches on different platforms, and it just shows you the listing with the lowest price.
The filtering for the searches is also quite interesting and helpful. For example, you can look for camping or select the 'Unusual Places' tab, which is always interesting to find a different kind of stay. Think of things like hiring a houseboat in a marina to call a temporary home, treehouses, or mountain chalets.
The additional filters are also convenient, whether it be free cancellation, or accessibility filters, which means not only do you only need to search one website, but you also don't need to click into individual stays to check they meet your criteria. CozyCozy only works in 40 main tourism destinations currently, but hopefully, they will expand worldwide soon.
10. Get Your Guide
iPhone and Android
Offering tickets to attractions around the world on their website, Get Your Guide also now has a handy app where you can make use of those tickets without the need to print anything. I first started using this when I went to Milan to skip the lines for the Duomo rooftop, and if you have ever spent ages waiting to get into a big-ticket attraction, you'll know how handy those fast-track tickets can be.
Likewise, when you're planning a trip it's a good place to get some inspiration and see what activities are around. Recently I was looking at stuff to do near home in Portugal and only found out about mountain Quad Bike tours from the app – so it can be a handy research tool too. New users to the app get a host of discounts and exclusives, such as access to the Lonely Planet Guides app, Luggage Storage and discounts on partner bookings.
11. Skyscanner
iPhone and Android
My love affair with Skyscanner is no secret, and they have just relaunched their app with not only flights but also car and hotel searches too. Working in the same way as the flight search it will scan all the big players and help you find the best value for your dates. For me, this is the best flight booking app.
The new 'Top Deals' tab is also super handy for spontaneous trips away letting you see what is cheap and when. Of course, the 'search everywhere' feature is still a winner for finding those bargain flights when you are up for exploring anywhere. The app also now features 'Price Alerts' so you can track fares going up and down and 3rd party reviews, so you know exactly what the companies you are booking your flight through are like.
Check out my post on how to get the best deals on Skyscanner.
12. Omio (Formally) GoEuro
iPhone | Android
Omio (formally Go Euro) is an excellent app for planning your travels around Europe allowing you to book a variety of different transport and accommodation options in the interface directly and manage those bookings. They have an extensive collection of bus and train timetables that some other websites miss, thus I find it one of the best travel apps for Europe.
13. Booking.com
iPhone | Android
I used to be a big hotels.com fan, but their app sucks. It's slow to load, you need great wifi, and I've realised that the reward nights for booking ten and then getting an allowance for a free night means the costs are more than rivals – so now, this is my personal favourite best hotel booking app.
As such, I've switched to booking.com, and after you have booked a certain amount of nights, you'll get access to booking genius benefits such as discounts, late checkouts, and in-hotel benefits. I've spent about 1000 nights in hotels in the last four years, and I still think this is the best booking site out there.
14. The Train Line
iPhone | Android
I love this app and used it all the time when I lived in the UK to book trains in advance and get huge discounts.
The app now covers more of the world, especially Europe, and although their booking fees are annoying it is handy to search timetables and if you can get an advanced booking discount to make a saving.
Best travel apps for organisation
TripIt is a super handy piece of kit that will even auto scan your emails and compile all your travel plans into one place. If you are a frequent traveller or travel a lot for business, this can become a super handy PA in your pocket. The free version is excellent for most average people planning a trip, but if you are often on the road, the business upgrade will make things much more comfortable, compiling all of your plans into one place.
Best travel apps for planning, inspiration, and getting around
16. Rome 2 Rio
iPhone | Android
I didn't think getting a reliable bus timetable in Sri Lanka was possible until I fired up my trusty Rome2Rio app. Type an A, put in a B, and get a whole list of overland/water/air routes for that journey. It will quote prices, distances, times, mileage as well as route numbers. No matter where you are in the world, Rome 2 Rio is likely to find the transport option to suit you.
17. Lonely Planet Guides
iPhone | Android
Lonely Planet can now be in your pocket. With a range of city guides, offline maps and favourite tips from their guidebooks you don't need to worry about piling your suitcase with heaps of burdensome paperwork for a more extended trip. Get great impartial travel tips and keep an eye out as it expands to include even more destinations.
While Google Maps still has its place on my phone, I was shocked at how much more helpful Maps.Me can be in unusual destinations while touring through Oman last week it came out trumps.
The maps are downloadable (as are Googles), so you can be offline and still use them anywhere but the killer thing is it is powered by OneStreetMap which is open source meaning everyone can update the details and add in new openings and finds which you might not find buried in the more traditional way that Google Maps displays local businesses.
19. What3Words
iPhone | Android
This is a unique map that gives a three-word name to every spot in the world. If you are travelling to more remote places where street names aren't a thing, or streets don't exist, this will help you to get there. It's a relatively new app that I learn of through Lonely Planet, and I'm excited to see how it evolves. I found it quite useful during my road trip through Oman.
2
While BlaBlarCar might not appeal to everyone due to safety concerns, it's a super helpful app for travellers like myself who can't drive, and are reliant on public transport. Sometimes, it's hard to reach certain places, or you have restricted bus options, and that is where this app comes in handy. Think of it as a mix between Uber and hitchhiking – it's essentially a carpooling app.
In this travel app, you can search where you are going to and from, and it will show you any other drivers doing the same route, and from there you can book a seat in their car and join them on a ride, and the price usually is based on sharing the gas. Not only does this help you get from A to B, but also helps you make new travel friends. I've mainly used this in Portugal and Spain, but they cover 22 different countries across Europe & Latin America.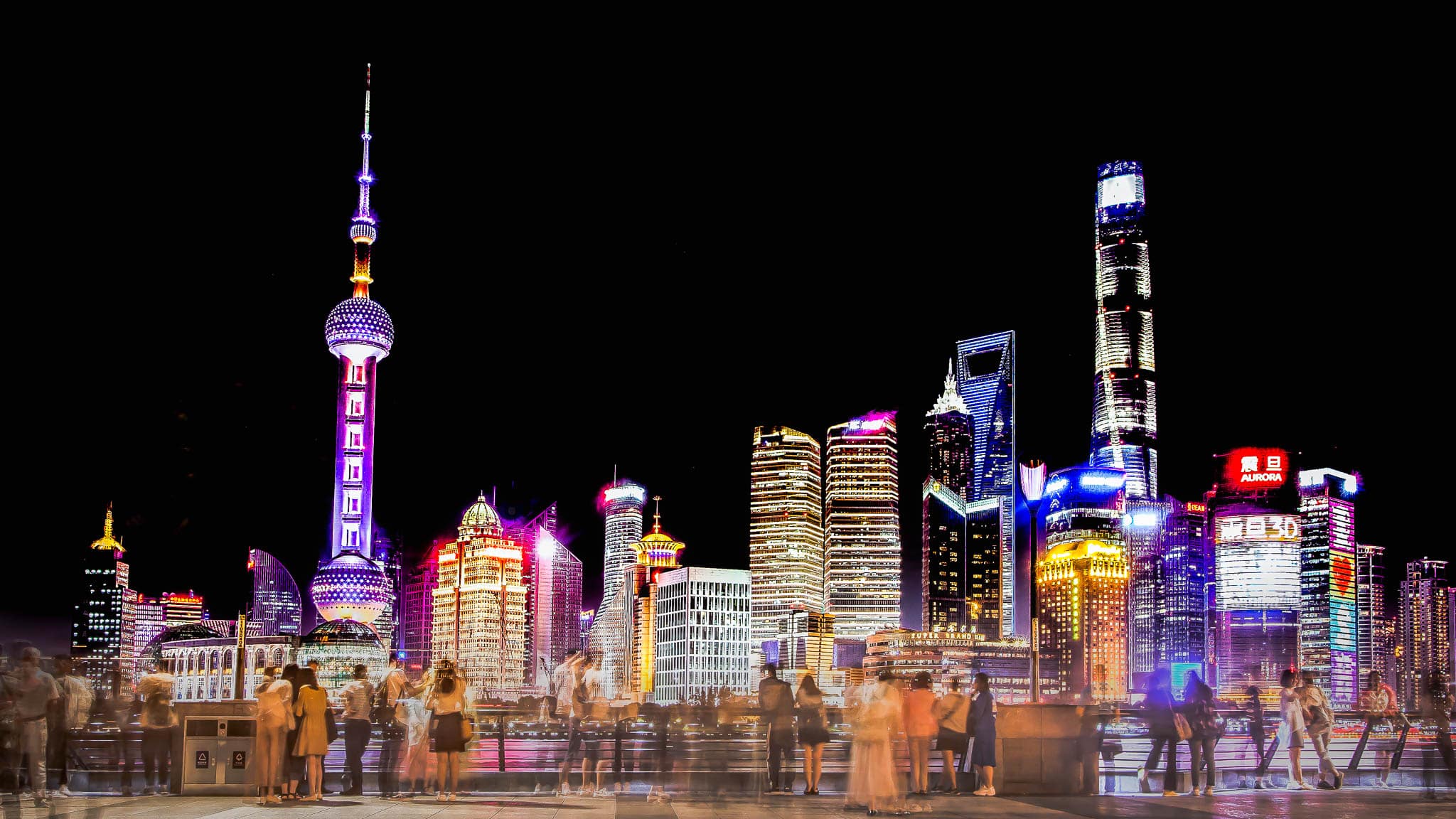 Best travel apps for tech solutions
21. Express VPN
iPhone | Android
Enjoy a free trial of this handy VPN via their website.
A VPN is handy for security, but in some places, like my tour through China, it is essential to keep you connected to all your favourite apps that may be blocked in other destinations.
I would love to recommend an underdog here, but Express VPN is the best and most consistent I have used, so they are the winner.
I feel like everyone should know and use WhatsApp, but I've discovered chiefly in the USA it still isn't that big of a thing.
This end to end encrypted communication app is now owned by Facebook, but it provides all the benefits of iPhone devices such as calls, video chat and messaging over data but is open to Android users as well. The other huge advantage is in many countries this app is the best way to communicate, I've booked many a homestay and tour in Asia through this app.
Best travel apps for money
23. XE Currency Exchange
iPhone | Android
XE is a great app to keep track of various currencies in your pocket in real-time; it also works offline so as long as you have updated your rates before visiting a country you do not need to connect to wifi to check out if a good deal is a good deal. They have also introduced a new premium feature which will alert you when a rate hits the target you have set which if you are changing a lot of dosh is well worthwhile.
24. Transfer Wise (Now simply Wise)
iPhone and Android
A complete game-changer in sending money abroad, the Transfer Wise app works uniquely. Rather than physically send your cash overseas, they have bank accounts in multiple countries so say you want to send money from Germany to the UK, you add the money into their German account, and someone else's money which is being held in the UK account goes to yours. Given how low the fees are, you could almost say this is one of the best free travel apps!
This not only reduces fees but makes transfers quite quickly. They have recently started a travel card service as well so you can withdraw funds, or spend on the road with low fees.
Best Travel Apps: Miscellaneous
These awesome travel apps are ideal for anyone tech minded or looking for a digital solution during their travels.
25. Too Good To Go
iPhone | Android
This app is amazing, both for travellers, but also in day to day life. To combat food waste, it offers businesses the chance to sell their products that may be going out of date, or that are spare, at a heavily discounted price so it is not wasted. Not only are you getting some great food at great prices, but also helping the environment. For sustainable travellers, this could be helpful in a few ways.
Say you are staying in self-catering accommodation, you could order a 'magic bag' of discounted fruit and vegetables to help you cook and collect them at the end of the day. Or, perhaps you fancy a hotel-style buffer breakfast, but aren't staying in a hotel? Then you can look for hotels nearby and often there is something to collect around 11 am. Alternatively, even some restaurants are on the app, so if you don't mind eating later than usual, you can often find delicious meals that are going spare for a fraction of a price of a takeaway. Currently, it only operates in 12 European countries, but expect this to be expanded in the future.
26. Weather Bug
iPhone | Android
While most smartphones come with basic weather apps these days, Weather Bug takes it to a whole other level making it one of the best travel apps for the weather. Should you suffer hayfever and want to know the pollen count or need to keep track of lighting and storm warnings, it does it all.
With a whole host of different map options, 18-day forecasting and some nifty additional features, you should supercharge your phone with this weather app and then you will be prepared for anything.
I started digging this app when I got into night photography, but it's a staple for anyone who has an obsession with nature. Simply point it at the sky, and it will tell you what stars and constellations are in the viewfinder. If you want to start photographing the milky way, this is a great one to get on your phone. This was so handy when I did my G Adventures hike through Peru to Machu Picchu as the stars were incredible when camping!
28. Flo – one for the ladies
iPhone | Android
Trying to make this list as broad as possible, my dear friend Vicky suggested this app; it's especially useful for long-term travellers.
In her words 'It monitors when your period is and sends you alerts so you can plan it with travel. It's SO useful when you're on the go and don't know what day it is'.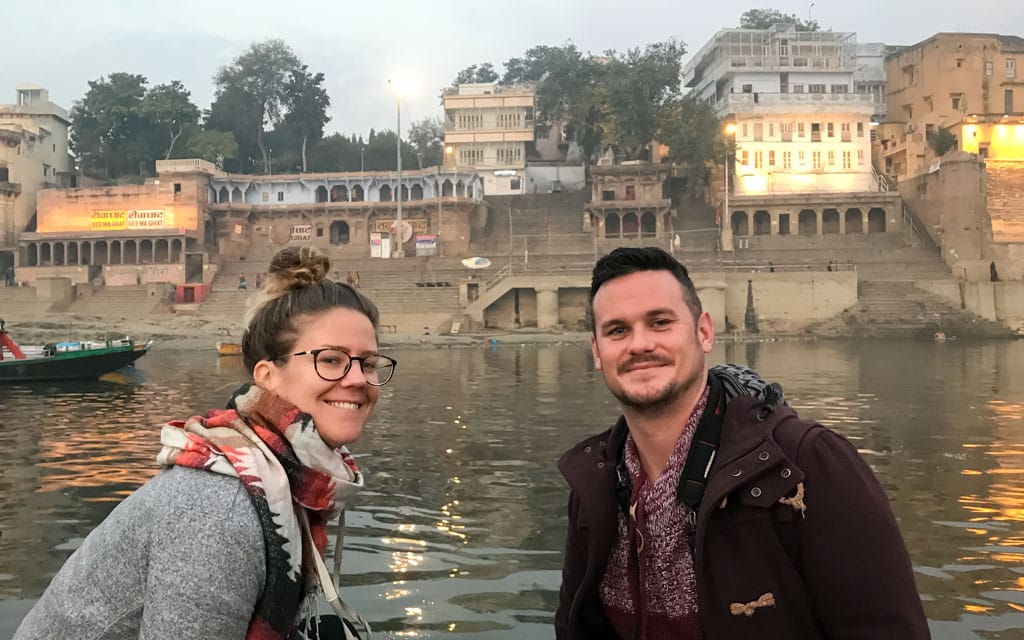 Best travel apps for meeting travel buddies
Flying solo? No problem. These best travel apps in 2022 will help you connect with other globetrotters and make friends on the road in no time!
Travello has made some significant inroads in the travel world over the past year and has been named one of the top apps by the Apple store. Think Tinder but for travellers, this awesome app lets you find other travellers with similar interests near you, search the noticeboard for your upcoming plans and arrange shares/swaps in advance and also has a nifty wifi finder.
If you want a new way to connect with other people on the road get this onto your smartphone.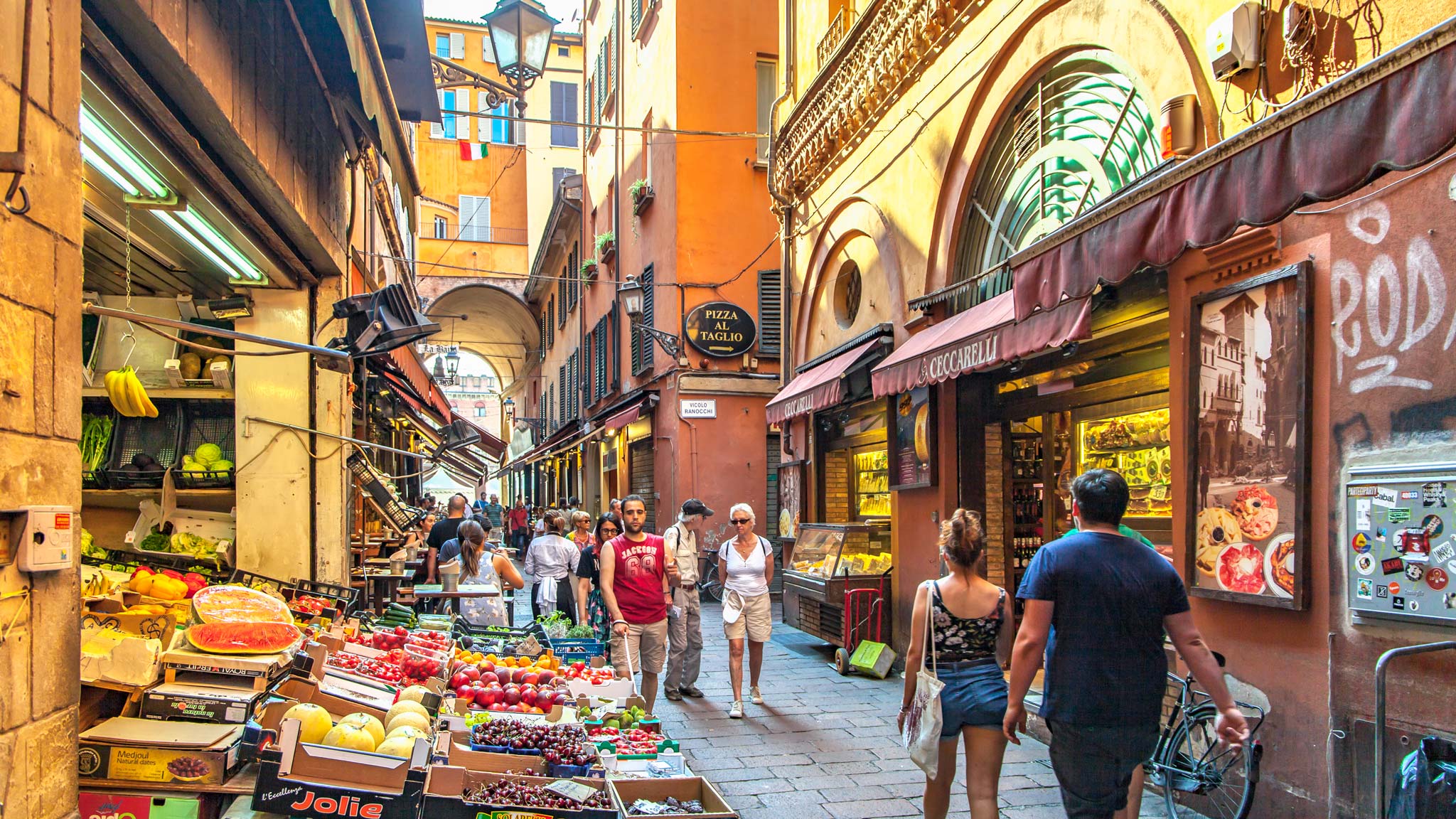 Helpful travel apps for accessibility information
While this isn't an area I'm an expert on, here are a few apps that friends have informed me have helped them plan travels when needed.
30. Be my eyes
iPhone and Android
I love the idea behind this app and have recently downloaded it to be involved.
It connects low-vision people with volunteers who are sighted so they can offer visual assistance on a video call. This, I imagine, would be especially useful when travelling as signs may also be in a different language, and you can reach out to the international database and sign up to the app.
31. Wheel App
iPhone and Android
A simple app which also relies on user-generated content to provide information on wheelchair accessibility to points around the world.
Based on a 4 level ranking system, it details accessibility information to points of interest and is continually growing thanks to its user-generated focus. If local websites tragically still can't provide the information needed, hopefully, someone has logged it on here
32. Trip Trip Hurray
iPhone | Android
Billing itself as 'a targeted and personalised TripAdvisor for people with specific, situational needs when travelling locally, nearby or abroad' this app I have heard from one friend was really helpful when they travelled the world.
The advice caters to families, wheelchair users, and even dog owners, so although it isn't solely accessibility-focused, it provides a range of information for those who may be needing a more profound insight than many travel websites, or apps offer.
I'd also highly recommend the Lonely Planet accessibility e-book which is free to download and curated by Martin Heng, the LP accessibility manager. It contains an ever-growing list of resources and links to accessible travel information. Get a free copy here.
What about you, what are your favourite apps for travel?